The Anaconda Copper Mine sits about three miles from the city of Yerington, and on a warm day in early September, the once-active mining site is quiet except for a few passing trucks. 
Many mining operations in Nevada are tucked away somewhere within the state's often-remote basins and the ranges that encircle them, the dynamic geologic checkerboard that made mining viable in the first place. Few Nevada mines sit next to a heavily trafficked highway and even fewer rise next to the Great Basin outposts — Winnemucca, Tonopah, Beatty — that line Interstate 80 or U.S. 95. They are on public land but often far from the next population center.
Anaconda is different. The highway runs next to the mine, and town hall is only a few miles away. Yerington, with a population of about 3,000, grew up around the mine and, even when mining stopped, its physical presence remained in more ways than one. In the past, workers have used mine tailings to pave county roads. The mine's presence is a fact that is inescapable from how residents perceive the contamination, the clean-up and the deferral agreement, a deal signed in February 2018 to transfer oversight of the cleanup from the EPA to state regulators. 
Atlantic Richfield, the oil company known as ARCO and a subsidiary of BP, is liable for the cleanup because of a decades-old merger with the Anaconda Copper Company. Under the 2018 deal, ARCO agreed to largely fund the cleanup of an abandoned portion of the mine — if the federal government deferred its regulatory authority to the state and did not place the site on the Superfund list.
"Those folks that are still here, they remember Anaconda fondly in a number of ways," said Jeff Page, Lyon County's manager. "Anaconda had 600 employees. They paid good wages."
"We have a hospital because of Anaconda," Page added, talking from an office in a one-story county building on Yerington's main street. "We had a golf course because of Anaconda."
Then Anaconda left and from Page's telling, it decimated the local economy. 
"My eighth-grade year, we were going to be the largest graduating class in Yerington High School history," he said. "We promoted from eighth grade to high school in 1978 with 137 students. When I started my freshman year, we had 86 because Anaconda shut down."
Part of the collective frustration around the Anaconda cleanup is the fact that its place in the community has shifted so many times. It was a main job producer. Then it was an abandoned mine with serious contamination issues. Then the state took control. Then the EPA took over. Then the state agreed to a Superfund listing. Then the state reversed course with deferral.
"I think the community has been whipsawed," said Leo Drozdoff, a former administrator of the Nevada Division of Environmental Protection. "You had an operation that provided jobs and then in 2000, they walk off the site. And it's sort of been this incomplete approach since then."
Page said he supports the deferral deal, as another Superfund project (a section of the Carson River in Lyon County) has stayed on the list for years. Atlantic Richfield, by coming forward with some funding, would help speed up the process, he argued.
"[ARCO doesn't] want to be hanging on the heels of EPA for the next 60 years and have that be hanging on their backside," Page said. "So let's just get this done and get it cleaned up."
It represents a strong sentiment within the town, too. And it has influenced the decision-making over Anaconda. For every activist working to list the mine, there were many local residents who opposed a Superfund designation, arguing that a Nevada solution was the best approach. EPA's regional office is based in San Francisco, whereas local residents — and officials — can more easily access state regulators. They worried a listing would deflate property values and create a stigma for agriculture, which buoys the economy, especially when mining activity is sparse. 
Others within the community supported the state-led cleanup because they were frustrated with the pace at which the EPA moved, arguing that the federal agency had a bias toward over-studying issues.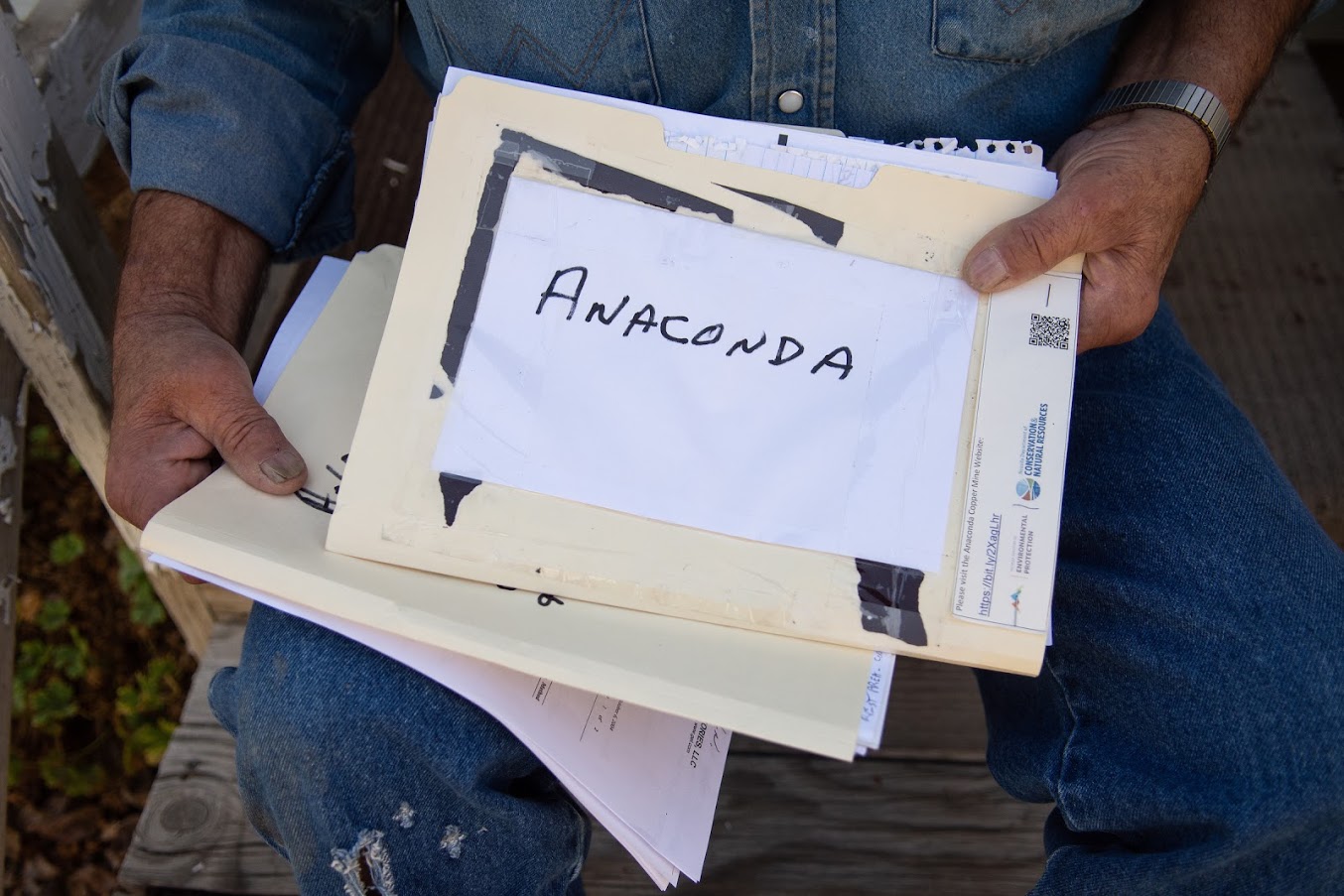 As for the contamination, Page said he understood why people were concerned. Although he is confident in the state's response, he said residents still make conjectures about the health risk at public meetings. One issue that's often raised, he said, concerned the use of tailings spread through construction, a not uncommon practice in Western towns with hardrock mines. 
When mining stopped in 1978, the Anaconda Copper Company wrote a letter, reported by Audubon Magazine this year, saying waste rock and gravel had been used for "state highway construction; County road construction and repair; land fill for public and private buildings."
The EPA tested for exposure with a scanner van, and its results in 2005 never raised major concerns. But Page tells a story about how weeds do not grow in roads with mine tailings. It might be anecdotal — and maybe apocryphal — yet the story captures a basic dynamic that looms over the cleanup effort: how the known and the unknown have shaped perceptions.
"I mean, I live here, I'm concerned," Page said as the interview was winding down. "My driveway on the front side of my house, weeds never grow there ever. Want to know why? Because the driveway has got three inches of Anaconda tailings under the topsoil and then [its] covered by gravel. My east driveway grows weeds all the time because there's no Anaconda tailings there."
When asked about this, state regulators said that the weeds likely don't grow there because the material had its nutrients stripped away. It would be like trying to grow a tomato plant in gravel.
At least one Yerington resident wants more testing. 
About eight miles from the mine, Melvin Diehl, the son of an Anaconda blasting foreman, sits in a worn armchair inside his living room. He hands over a  stack of manila file folders, including one labeled, "ANACONDA." Many files contained duplicates of the same documents; there was a copy of the Audubon story, a well log report, a report on the use of mine tailings. 
Diehl says he left for awhile to do jobs across Nevada but when he moved back to Yerington, he became concerned about the mine. Diehl talks about playing in the waste dumps as a kid growing up in Weed Heights, the company village at the edge of the pit lake. Later on, he said he worked at the site, describing the extraction process and delivering tailings for construction. 
Diehl is concerned about the health of former miners.
Asked how he felt about working at a mine where there was exposed uranium, he paused: "I don't know if I feel stupid or they just kept it among the big-wigs. I don't feel good about it."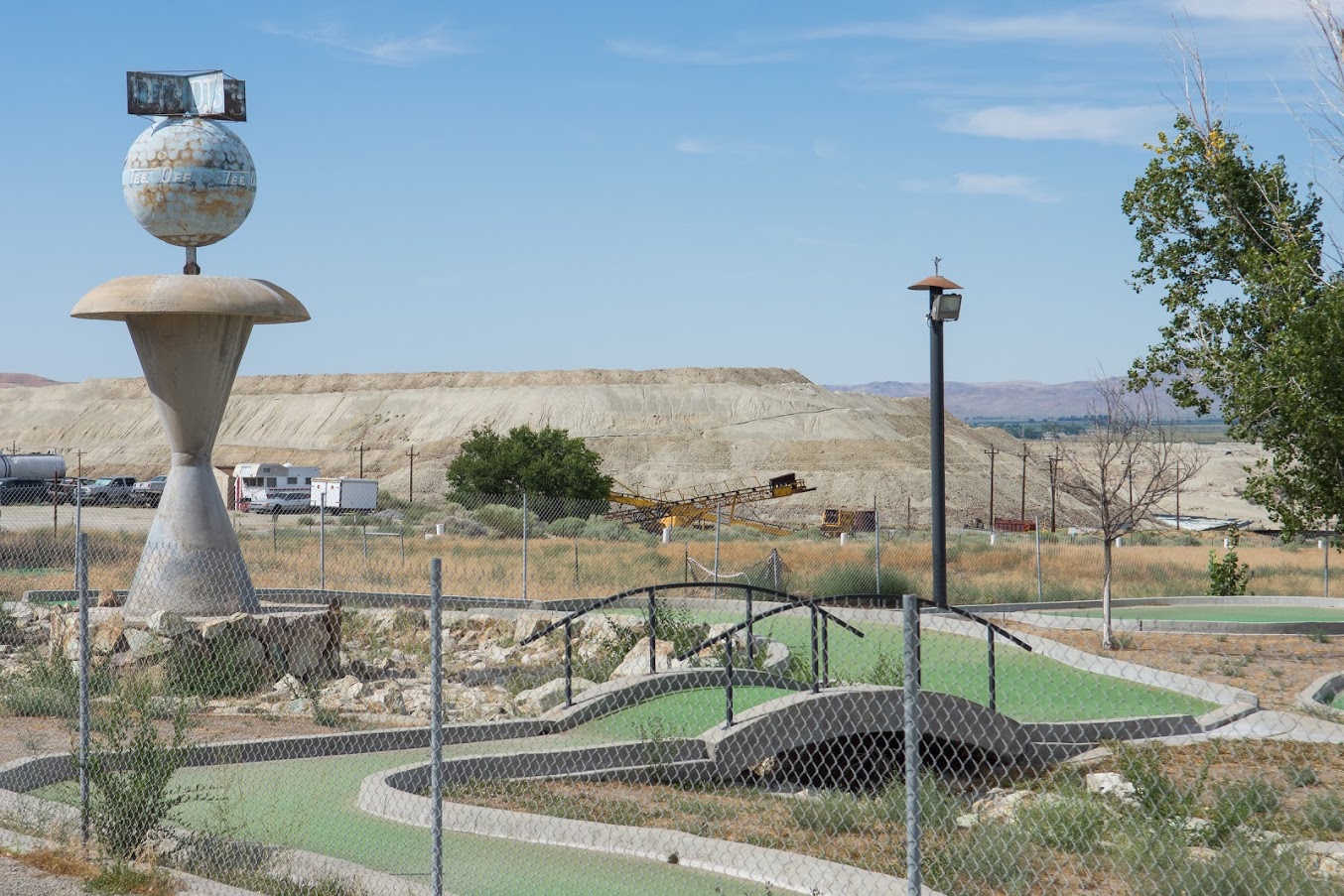 Even when the federal government is less involved, the federal government is still involved. The Bureau of Land Management controls more than 65 percent of the land in Nevada, managing it for multiple uses that include mining, ranching, recreation, wildlife and energy development. 
It also controls a portion of the abandoned Anaconda mine. 
In fact, the land ownership of the site is a counterintuitive puzzle. The BLM owns part of the site and a mining exploration company, Singatse Peak Services, owns land that was mined by Arimetco, which filed for bankruptcy and abandoned the site in 2000. That means Atlantic Richfield, the party liable for most of the clean-up, actually does not own any land at the site. 
That could change. Republican Rep. Mark Amodei is again floating legislation that would convey 2,062 acres of BLM land at the mine site to Atlantic Richfield. According to the bill, the purpose of the conveyance is to make access easier. The legislation notes that the "BLM has routinely conveyed lands to potentially responsible parties to facilitate remedial actions."
Last year, tribal leaders and activists slammed the bill as a handout for Atlantic Richfield, a criticism that became amplified when Amodei told the Reno Gazette Journal that "BP came in and asked us to introduce a bill." They also worried that privatizing the federal BLM land would exempt future commercial activities on the site, including re-mining, from environmental review. 
The politics have shifted since the deferral and the tribe's settlement. In June, the Yerington Paiute Tribe sent a letter to the delegation supporting the bill. In a phone interview last month, Amodei cast the bill as a "work in progress," saying that he was concerned other governments, including the tribe, could seek a disproportionate amount of land through the legislative process. 
"I sincerely hope that the scale of a land transfer that would apply… to BP would be the same scale that would apply to anybody else who is seeking the transfer of federal lands," he said.
A spokesman for Sen. Catherine Cortez Masto said in a statement earlier this month that the Democratic senator "continues to review the House legislation and speak with Nevadans as well as interested parties on the issue. However, she has concerns about ensuring appropriate oversight of the cleanup as well as potential conflicts with tribal communities."
Amodei defended the bill, saying it is meant to support the clean-up, brushing aside concerns that the land transfer could be a benefit for Atlantic Richfield, if it later decided to sell the land.
"With all due respect, if anybody thinks there's a real estate speculation over buying that 2,000 acres after they read that [cleanup] plan, it's like, 'well, you missed something,'" Amodei said. 
Yet the legislation contemplates another use for the land: future mining.
The bill text reads that "the conveyance of the federal selected lands will promote economic development within the county by consolidating private land for future mining activities."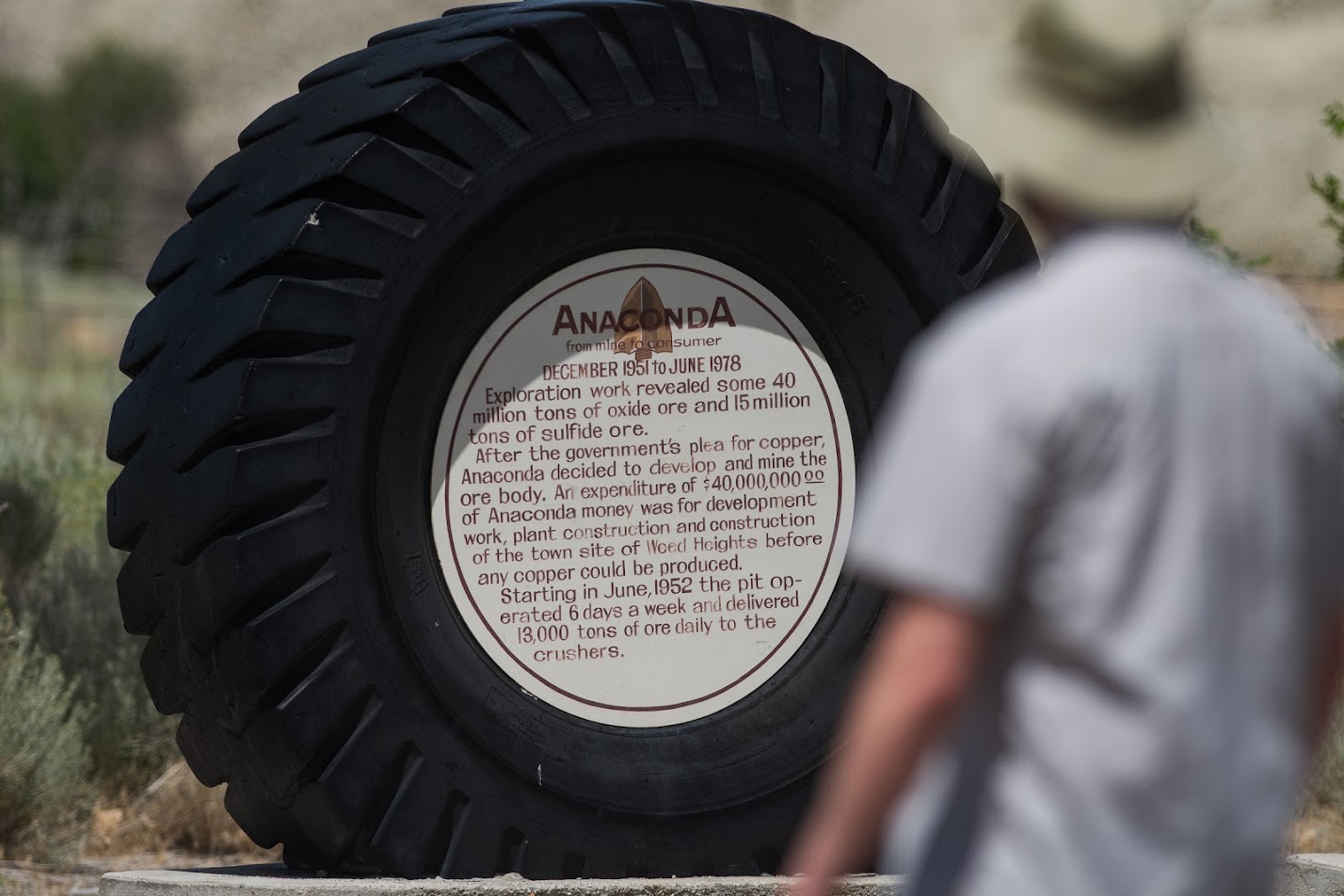 Most Nevadans live in Las Vegas and Reno. If they ever see the Anaconda Copper Mine, it is an unmarked pile of waste rock and berms that rise up along the side of the highway. They are unlikely to ever see the pit lake, the massive heaps, the evaporation ponds or Weed Heights.
Yet every resident of Nevada — and beyond — relies on the metal that the mine once produced, even if it is in unseen and unexpected ways. Copper wire is woven into our daily lives. It runs through the transmission lines that power hospitals and deliver air conditioning. Copper is in our roofs. It is in our plumbing. It is in airplanes and windmills. Amid a push to build more electric vehicles, which require more than twice as much copper as gas-powered cars, a forecast from Fitch Solutions earlier this year found new demand for copper and an undersupplied market. For years, there has been renewed interest in copper around the Yerington area. One project is expected to start production this year, mining an underground deposit and potentially a pit later. 
"The demand is there," said Dana Bennett, the president of the Nevada Mining Association. 
When asked if the contamination at Anaconda could repeat itself, Bennett said that since much of the mining occurred at the site, the state has put in place stronger rules. Current regulations require companies to disclose how they intend to remediate a site after mining operations end. 
"When you look at the past 30 years, it hasn't happened," Bennett said. "We haven't had another Anaconda even though we've had quite a bit of mining. That [reclamation] process where companies detail a closure process before they open is clearly working."
The state now has stricter bonding requirements if a company goes bankrupt. And regulators say they would not allow a company to use unlined ponds, a primary contamination pathway. 
Brad Crowell, director of the Department of Conservation and Natural Resources, said that it's "fair to say that we won't ever have another Anaconda again because we now have bonding and financial assurance requirements that will protect the state from this outcome." 
Crowell, whose department includes the Nevada Division of Environmental Protection, added that Nevada's regulatory laws tend to be "on the stronger side from a nationwide perspective."
Yet industry watchdogs believe there could be more enforcement. The fact that the groundwater could require monitoring for decades should remind regulators to take a conservative approach, argued Ian Bigley, a mining justice organizer for the Progressive Leadership Alliance of Nevada.
"Anaconda really is an example of why we need robust regulations," he said. "Once there is contamination, it takes a lot longer to fix than it does to measure twice ahead of the curve."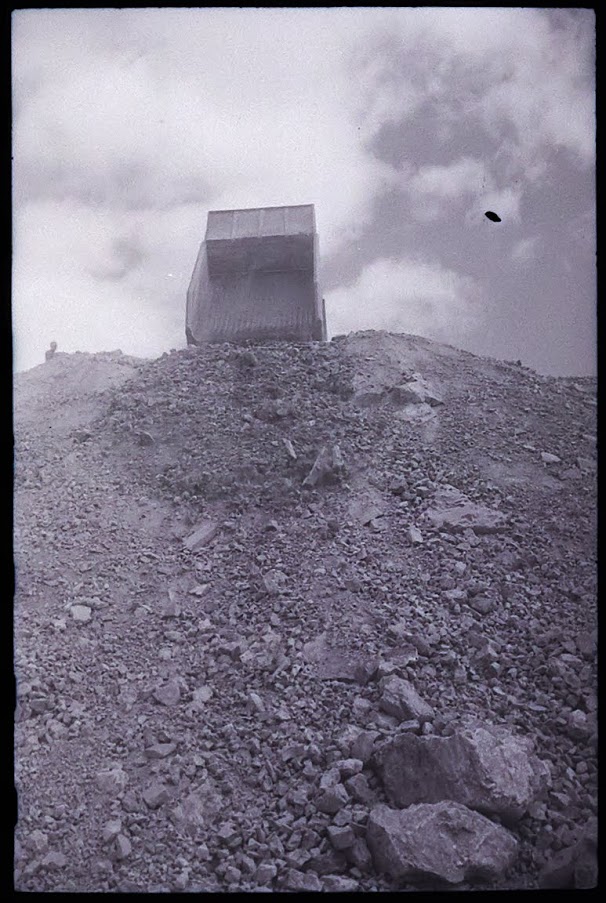 The progressive group, Bigley said, has thought hard about how to balance one priority — electrification as a response to climate change — with the need for more copper mines. Bigley said he is not opposed to all copper mining, but he said his group wants to join other Western states in pushing for treatment rules that ensure contaminants cannot exist at a site forever. 
"We know that there is a real social benefit to extracting some of this," Bigley said. 
At Anaconda, the possibility of future mining remains on the table. Singatse Peak Services, which declined to comment, has conducted exploration on the portion of the site that they own. They have also explored elsewhere in Yerington, potentially readying the area for more mining.
State regulators said new mining should not create more contamination, as any company would be required to go through modern permitting. In many cases, re-mining can help clean up a site. 
Glenn Miller, a UNR professor who focuses on mine releases and is on the board of Great Basin Resource Watch, said that he is a proponent of re-mining as a tool for reclamation. Miller, who helped pass the state's reclamation laws, noted that there is still a world-class copper deposit.
In addition to re-mining the exposed rock, years of geophysical work suggests there could be remaining ore beneath the pit and several nearby deposits close to the site. Miller said he was wary about pumping water out of the pit lake, given current concentrations of selenium. But he supported the general concept of re-mining if it could be done in an environmentally sound way.
"If they could, I would be the first one there to say yes," he said.
The deferral does not preclude re-mining at the site, but the state is moving forward with the conventional cleanup as planned, since no company has submitted a new permit application.
A spokesperson for Atlantic Richfield said that the company had agreements with Singatse Peak services "to ensure that any future mining will not alter the protectiveness of the remedy."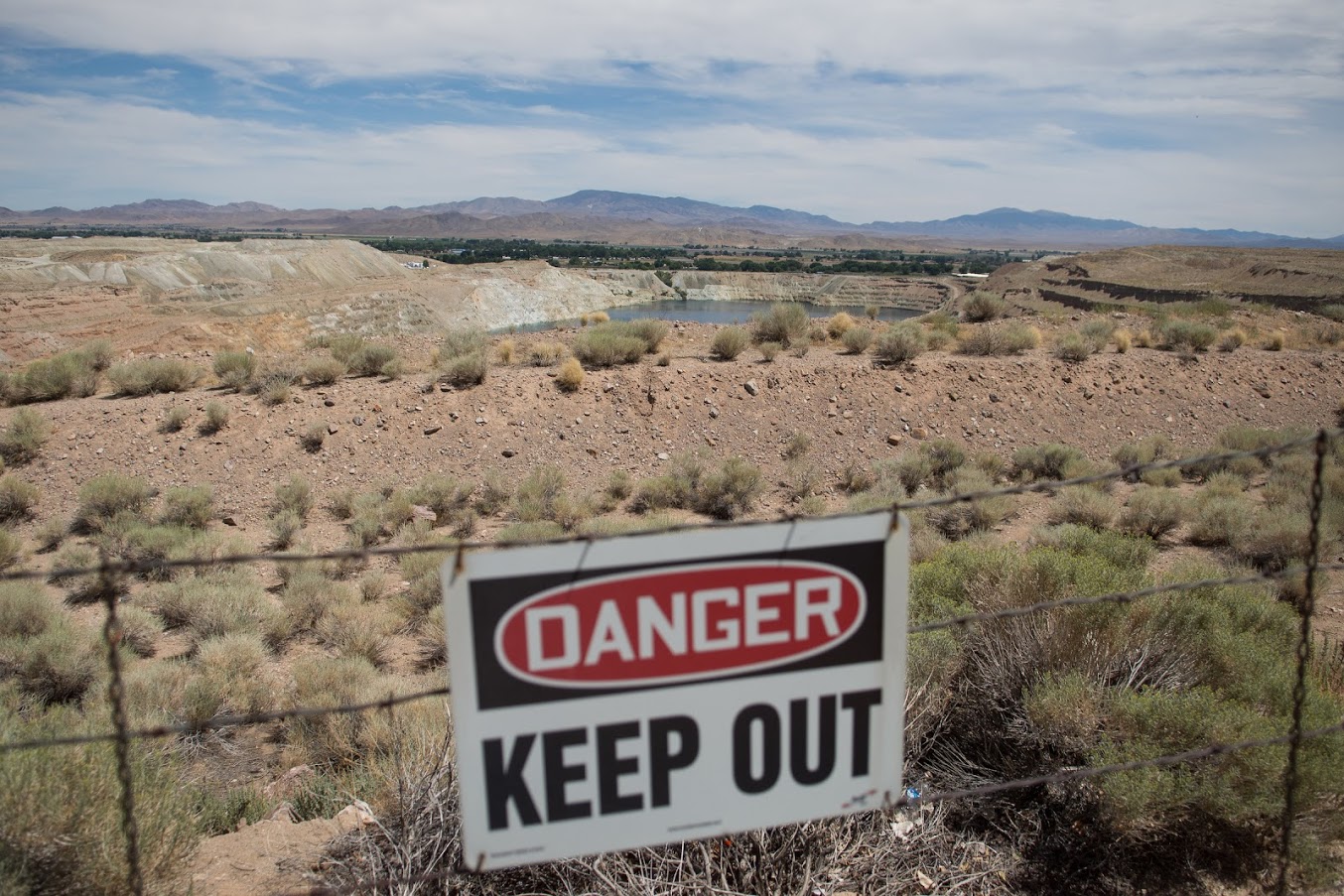 The Anaconda Copper Mine fits into many narratives, and not neatly into a single one. But it is an example of the legacy of early mining laws in Nevada, similar to those across the West, that allowed for practices that led to contamination with less thought given to cleaning up mines. The mindset  has changed with the passing of Nevada's reclamation requirements 30 years ago.
When Nevada's water, land and mining statutes were first designed, they aimed to establish industry and make the landlocked desert state livable, Democratic Assemblywoman Sarah Peters said, and it was for good reason. Western water law reacted to the needs of miners and irrigators. The state needed to expand its economy, matching federal laws that encouraged putting natural resources to economic use as a way to quickly spur the settlement of the West. 
Peters, an environmental consultant for two tribes involved in the cleanup, said that dynamic has shifted as the state has grown. She argued there is now a greater focus on balancing the use of natural resources with the intrinsic value of clean air and water.
"We should include those in our regulatory decision-making so we protect everyone's interests, not just react to when those interests have been impeded on," she said.