OVERTON, Nev. — More than three decades ago, Joe Davis landed a part-time job installing pipes for the Moapa Valley Water District. When he took the job, his grandfather gave him a piece of advice: "Keep your nose clean and do anything you are asked." Davis followed it.
His responsibilities soon included waking up early every Tuesday morning to buck hay for the district's general manager, who would sell the bales in Las Vegas and return to town with pipe.
"On the way back," Davis said, "that's when he would pick up pipe for the community."
Overton sits in the Moapa Valley, one of only a few rural farming areas left in Clark County, the state's most populous county. Irrigation ditches line the road, built to serve the agricultural fields that are tucked behind homes, gas stations and stores. Alongside the town, the groundwater-fed Muddy River flows through a narrow channel toward Lake Mead, about a dozen miles away.
The Muddy River is the valley's lifeblood, and it's at risk.
In this area of Clark County, businesses, developers and local governments have state permits to pump large amounts of water from the ground. But using all the permitted water could cause the Muddy River to eventually shrink, dry up springs and leave long-term ecological damage.
In the area that the Moapa Valley Water District serves, water users are facing an uncomfortable future: People are going to have to use less water than they were once promised. Over the last century, state regulators handed out more groundwater rights than there was water available. Today state officials say that only a fraction of those rights can be used, which could mean cuts.
"We've reached the conclusion that there really isn't as much water as we thought," Davis said.
The situation playing out along the Muddy River is not unique across the Southwest and in the Colorado River Basin. As climate change and overuse reduce water supplies, the gap between "paper water" (the legal right to use water) and "actual water" (what's available) is widening.
Dozens of groundwater basins in Nevada are over-appropriated, meaning there are more rights to water than there is water to go around. Starting next week, state water officials plan to hold a dozen hearings across rural Nevada on a flurry of more than 50 proposed orders meant to stop this issue from getting worse, designating numerous areas as needing additional management.
By appropriating so many water rights, many view the state as being at fault, issuing too many rights in a rush to develop. Others say regulators did the best they could with the data they had at the time. Science has evolved to better estimate groundwater availability, and water rights are not always guaranteed. In the West, most rights can be cutoff in times of scarcity or shortage.
In the years since he took the job laying pipe, Davis has worked his way up through the ranks to become the Moapa Valley Water District's general manager. His job depends as much on a technical background as it does on a strong knowledge of a place and its people.
Overton, where the district is headquartered, is still a small community. The district serves about 8,500 residents over a 79 square-mile area that includes the Moapa River Indian Reservation.
Driving through the district's service territory on a hot August morning, Davis stops to wave at customers and friends. He believes existing communities should be guarded against any drastic cuts.
Under a strict reading of Nevada water law, the district is at risk of seeing its groundwater rights cut off. It could pursue alternative supplies, but that's a costly proposition for a small operation.
"I'm not asking for the moon," Davis said. "I'm using this amount of water, and I know I need to maintain that amount of water. Now how do we take [that information] and make that happen?"
---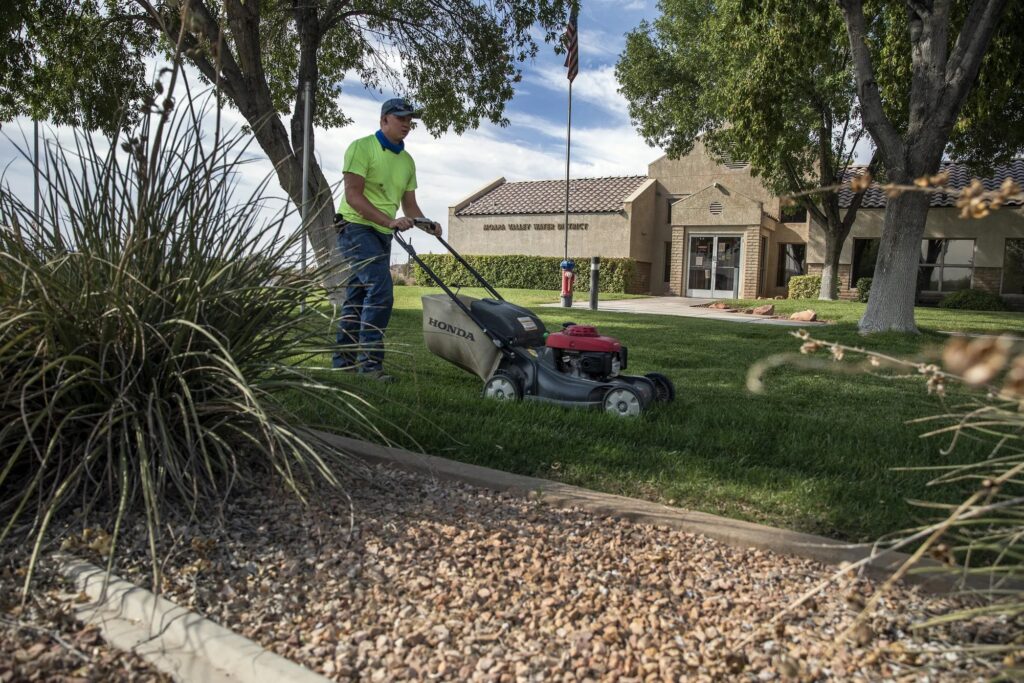 ---
More rights than water
On paper, individuals, businesses and governments in the area have rights to use more than 39,700 acre-feet of water from a roughly 50,000 square-mile aquifer every year. About 9,000 acre-feet of water has been pumped in recent years, but there are proposals to increase use.
An acre-foot is the amount of water that can fill about a football field to a depth of one foot. If water users actually filled 39,700 football fields each year, the environmental consequences would be devastating.
In June, Nevada's top water regulator, State Engineer Tim Wilson, ruled that groundwater use should not exceed a 8,000 acre-feet cap. That means, at most, only about 20 percent of all permitted water rights can be used across the expansive groundwater system.
If too much groundwater is withdrawn, Wilson ruled, it would diminish the springs that form the headwaters of the Muddy River, eventually shrinking a narrow tributary of the Colorado River. Las Vegas water officials store Muddy River water in Lake Mead to bolster their water supply.
Pumping, regulators worry, could also be devastating for the Moapa dace, an endangered fish that has evolved around the warm headwater springs that come from the groundwater.
The state's ruling emerged from a conflict between the Southern Nevada Water Authority, which owns or leases water on the Muddy River, and Coyote Springs Investment, a housing developer determined to tap into the aquifer to build a new town about 35 miles from the Moapa Valley.
Yet Coyote Springs is only a subplot in a larger ongoing dispute over water. A broad range of Southern Nevada players with conflicting interests own water rights in the aquifer.
The Moapa Band of Paiutes own water rights, as does NV Energy. The Mormon Church owns water rights, as do natural gas generators at the Apex Industrial Park in North Las Vegas. The Moapa Valley Water District owns water rights, as does the Southern Nevada Water Authority.
The water is used for multiple reasons: for farms, for drinking water, for power plants and for industry. Water users often cut deals with each other, but no one wants to give up their rights.
The state's new ruling — placing a cap on the water — puts many of these rights at risk, and for everyone involved, it sets new rules for a future that uses less water than people once planned.
---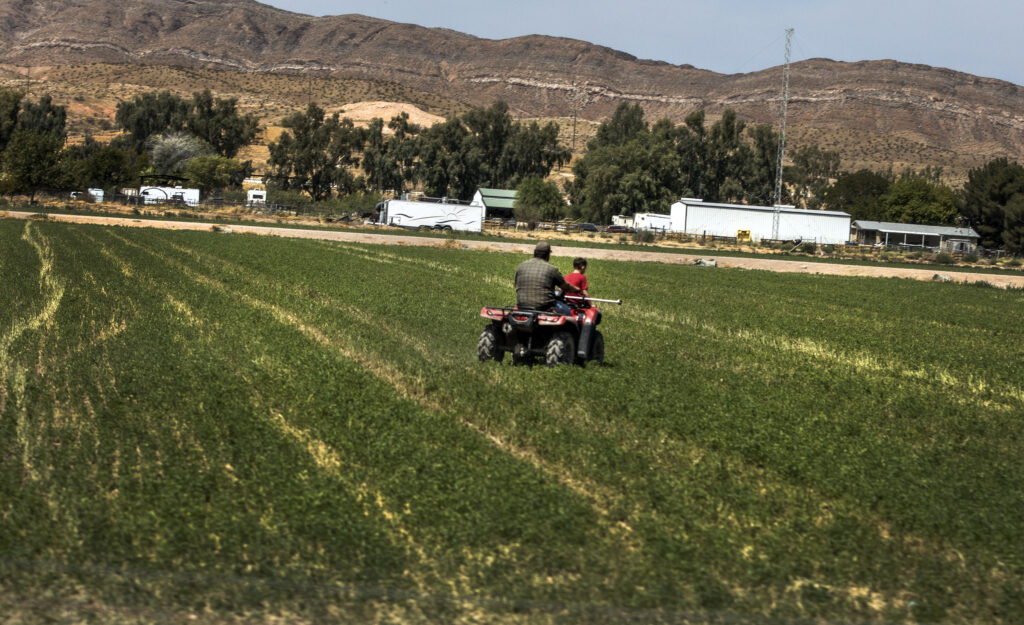 ---
Even in this arid land, Greg Anderson, the vice chairman of the Moapa Band of Paiutes, can tell where the water is and isn't by looking toward the ground underneath his feet.
"You can tell where water's at in this desert," he said. "Even though it looks so dry, you see a few plants that are greener than others. That's where the water's at."
What locals and Nevada's statutes refer to as the Muddy River used to be called the Moapa. "Pah" means water, and Moapa means muddy water, Anderson notes. For centuries, the Southern Paiutes, or Nuwu people, relied on the river for drinking water and to irrigate crops.
"That river means a lot to our people," he said. "That's us."
In the early 1800s, Spanish raids devastated the Moapa band, and Mormon settlement in the 1840s displaced the Moapa band from its territory — and its water. By 1873, President Ulysses S. Grant had taken executive action to establish a reservation that spanned more than two million acres. These lands included the Muddy River and what is now Gold Butte National Monument.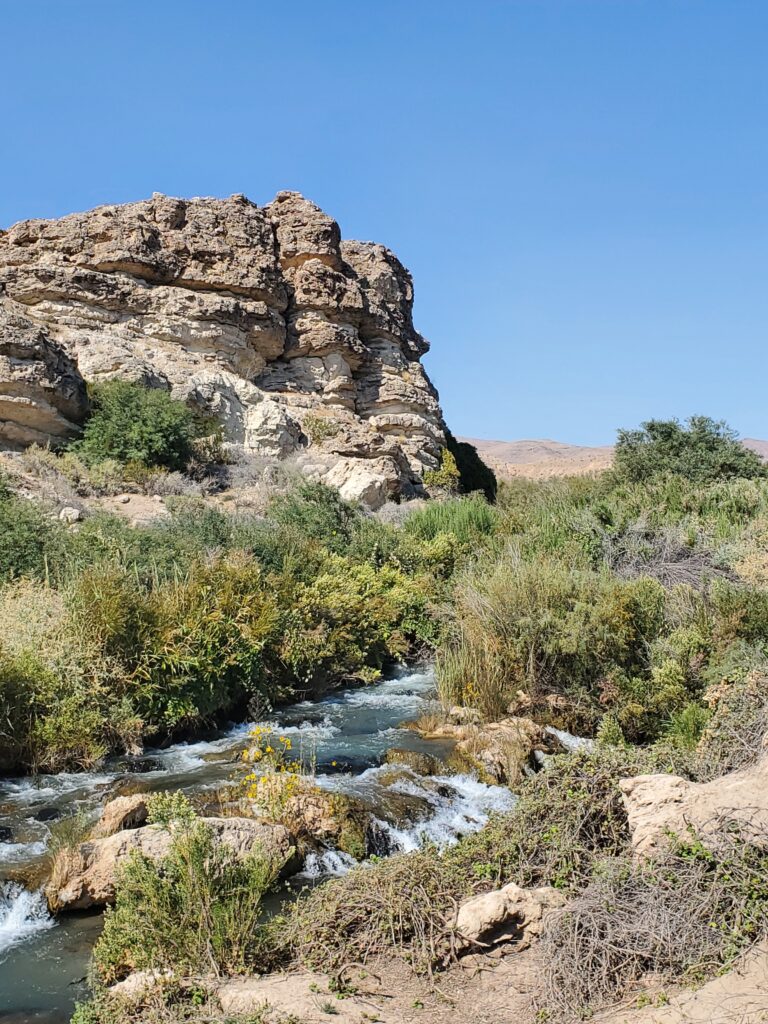 It took only one year for the federal government to break its word. In 1875, Congress stripped the reservation of all but 1,000 acres and relocated it so as not to interfere with any claims made by white settlers or mining speculators, according to a history compiled by the tribe's lawyers.
Displacement in the 19th Century pushed the tribe away from the irrigable land. A history on the tribe's website said that "people were forced to flee into the desert and farming was disrupted."
The 20th Century would only see more development encroach upon what little land and water the federal government left the tribe. Water was quickly divided up. By 1920, the entire river was allocated in a court decree, with the tribe only getting rights to a small fraction of the water.
As more development came into the area, state water officials began issuing rights to pump groundwater across a vast 50,000 square-mile area. Over the next century, water officials with the state engineer's office would issue far more water rights in the region than was sustainable.
"We have to use [water] for economic development," Anderson said. "We understand that."
But he is concerned that the overuse of the groundwater could leave a "trickle" in the river.
The history of water rights in the area provides a map of how the area developed.
Amid a flurry of industrial development and proposed municipal development in the 1980s, the amount of permitted water rights dated more than quadrupled, increasing from about 7,100 acre-feet in 1981 to 31,600 acre-feet in 1989, according to an analysis compiled by the state.
In doing so, state regulators not only issued too many rights. They double-counted them.
Extensive science, modeling and pump tests show that the groundwater in the region feeds the Muddy River and the headwater springs for the Moapa dace. The water in the ground, in many cases, is the water in the river.
And pumping too much of it could reduce the river's natural flow. After more than a century, state officials finally put the brakes on the problem in 2002. The state ruled that it would award no additional water rights in the area, pending the outcome of a pump test. Today state officials want to go one step further, but they must make some difficult choices.
---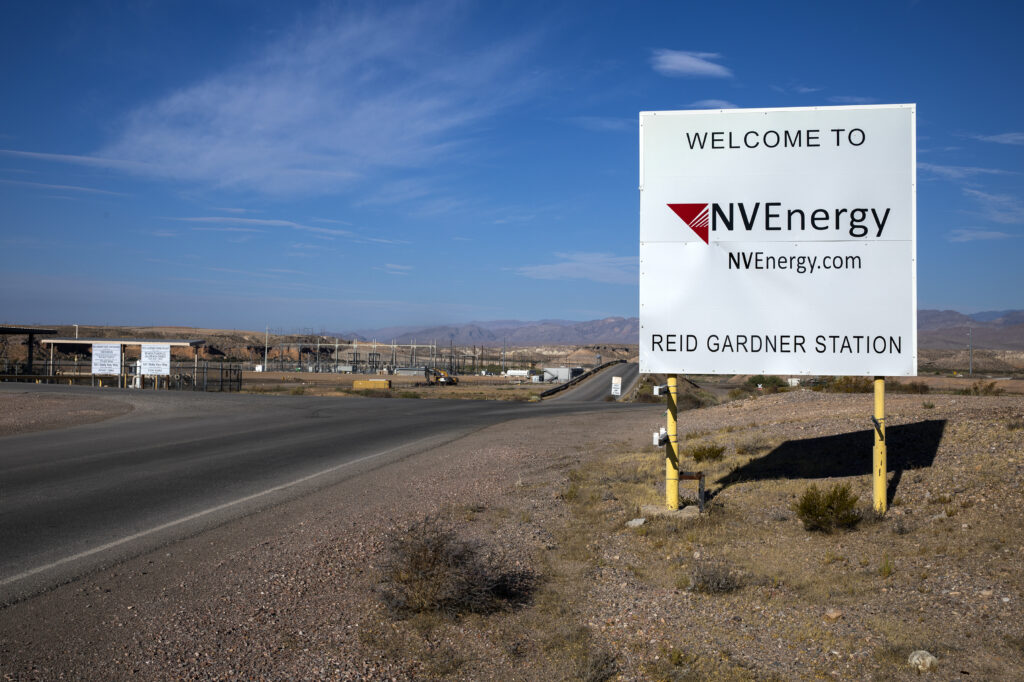 ---
Old rules, new playbook
The state has several tools to fix the problem, and all of them are weighed against an ultimate hammer: curtailment. State regulators have worked to avoid curtailment, and for good reason.
Nevada's water statutes follow a similar framework used in other Western states. That rulebook is meant to settle disputes, inevitable in a region where aridity is its defining character. The law says that those with the oldest water rights are the most protected from having their rights cut.
In cases where an area is over-appropriated or water use is unsustainable, the statutes allow state regulators to curtail water rights. A strict curtailment would cut off the newest water rights in an area to meet the state's estimate for how much water is available.
In this case, a curtailment might mean cutting off nearly 29,000 acre-feet of water rights, rights issued after 1983, that exceed the state's 8,000 acre-foot cap on cumulative groundwater use.
Such a move could have far-reaching effects on the economy, curtailing water that is currently being used by the Moapa Valley Water District and making it difficult for the tribe to use its water for commercial development. Such a move could also affect parts of the Apex Industrial Park.
Curtailment might sound like an orderly resolution to the problem, but it is blind to realities on the ground. In the Muddy River area, those likely to be cut off first are using most of the water.
Across the aquifer, groundwater users with greater legal protection — those before the 1983 cutoff — use about a third of the water. Groundwater users with less legal protection — those after the 1983 cutoff — account for most of the water use, according to the state's analysis.
Nothing illustrates those challenges more vividly than a decommissioned coal-fired power plant. The former Reid Gardner Generating Station sits outside of the Moapa Band of Paiutes' reservation land. It was built in 1965, and it required significant amounts of water to run its steam turbines.
In 2015, the plant's owners, NV Energy and the California Department of Water Resources, paid the tribe $4.3 million to settle claims alleging coal ash pollution and Clean Water Act violations. Two years later, NV Energy announced that it had decommissioned the power plant's last unit.
But NV Energy kept its water rights. Even with the coal plant offline, the rights remain valuable assets on the electric utility's books to sell and lease. NV Energy's water rights are particularly valuable because most of them predate the 1983 cutoff. Some of their rights date back to 1949.
Generally, Western water law requires that water users forfeit rights if they do not use them. In reality, it doesn't always work this way. There are numerous loopholes to the provision. Water users are allowed to apply for extensions to keep their water right, even if they are not using it.
Micheline Fairbank, a deputy state engineer, said reconciling current use with older water rights remains an open question, one the community should be involved in answering.
"I don't have a crystal ball to predict how that question gets answered," Fairbank said.
Nevada's water law is based on the Doctrine of Prior Appropriation. It has three main elements:
First in time, first in use: Those with water rights issued first in time have the priority to use water in times of scarcity or shortages.
Beneficial use: Water must be put to beneficial use. Acceptable beneficial uses include using the water for drinking water, agriculture, commercial activities and mining.
Water must be used: Water rights must be used and developed or the owner of a water right risks losing their water right.
In an interview this summer, Wilson, the state engineer, did not commit to how the state plans to move forward with managing the fact that there are more rights to water on paper than there is available water. In an interview, officials stressed that they favor community-driven solutions.
Until policy decisions are made, there is uncertainty about what happens next. The 1983 cutoff date itself could be called into question or changed as the state engineer's office makes decisions about how to manage water rights in the area.
"All along, it has kind of been a two step process," Fairbank said. "Number one, let's establish the baseline and the science. Step two then would be the policy and management positions."
Water users could devise a groundwater plan or what is known as a conjunctive management plan aimed at creating more flexibility about where, when and how water rights could be used.
In watersheds across the arid Southwest, including in the Muddy River basin, addressing the problem is made even more challenging because the legal systems for managing groundwater and surface water developed separately, even though the two sources of water often act as one.
Elizabeth Koebele, an assistant professor at UNR who studies water governance, says irrigators — those closest to the water — tend to understand this, but there is a disconnect with the law.
"Water users," Koebele said, "seem to recognize that there is a connection between surface water and groundwater, and that is not matching up to how we manage these watersheds."
Nevada's groundwater laws are already more restrictive than neighboring states. Sean Hood, an attorney for Fennimore Craig, said Nevada started regulating groundwater long before other states like Arizona and California, which is in the early phases of managing groundwater.
"Historically, Arizona and California were like the wild wild West," he said.
Yet even in a state that has long-regulated aquifers, state officials are being forced to grapple with how to claw back past appropriations in areas like the Muddy River.
Nevada statutes offer a limited set of tools, and in recent years, state water officials have tested their flexibility in rulings and decisions that seek to fix the problem. But officials are often caught between what the statute says and how the court interprets them.
Already, the state's June ruling on the Muddy River is tied up in litigation.
In addition to imposing a cap, the state's order changed the rules in another critical way. The order, a result of hydrologic reports and public hearings, defined a larger geographic boundary for the aquifer, changing whether many water users still have priority rights.
Among the claims pending before the court, water users have argued that the state acted in an "arbitrary and capricious" manner, ruling beyond what Nevada's statutes allow.
In a joint-filing, lawyers for a gypsum manufacturer and a landfill at the Apex Industrial Park said the order was made "in violation of constitutional or statutory provisions."
---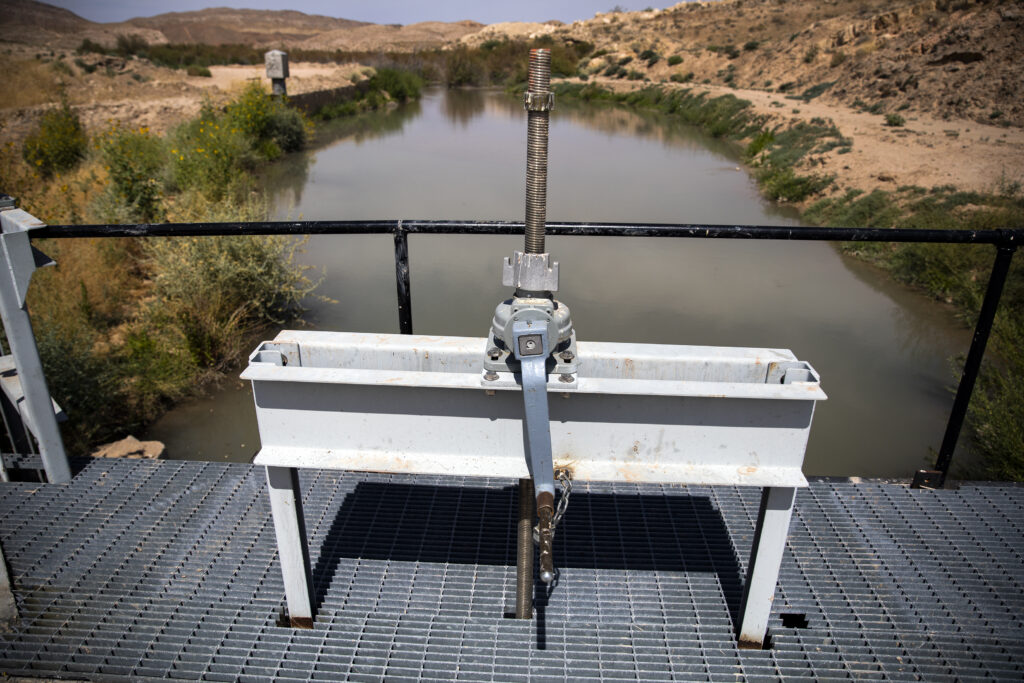 ---
'Existing communities'
Sitting inside an air-conditioned conference room at the Moapa Valley Water District on a warm August morning, Davis, the district's general manager, is clear about his goal.
For years, Clark County has ranked as one of the fastest growing counties in the United States. But Davis said that the Moapa Valley, unlike other areas, has no ambitions for major growth. That's not why he wants to protect the district's groundwater rights.
"I'm not looking to expand," Davis said in August. "I'm not looking to grow. I'm not looking to get large. We just need to make sure that we're able to take and maintain what we have."
"By the same token," he added, "you can't have a community shrink."
Both the water district and the Moapa Band of Paiutes, the two existing communities in the area, have rights to groundwater at risk of curtailment under a strict application of the law.
Davis said it was important to recognize that the community has existed since the mid-1800s. His community extended even farther into the valley until the Hoover Dam created Lake Mead, which submerged the town of St. Thomas and forced its residents to resettle.
"I think that an existing community has to have more standing over somebody that does not exist yet," Davis said, noting that other state plans have exempted municipal uses.
Until the litigation ends, it's hard to determine what's at stake for many water users.
Despite battling in court, the water users in the area are already tied together by countless deals and contracts. They lease water to each other. They sell water to each other. They even enter into future understandings about what could happen. In similar cases across the West, conflict can make way for collaboration — but sometimes it takes time.
"The big picture is there is less water," Koebele said. "We need to work together more."
In some cases, the cost of participating in litigation becomes its own barrier.
Davis said the district ended up having to change its rate structure and approve another rate increase to keep up with repairs on the system and expected legal costs.
"We haven't seen any legal costs yet that are going to equal what's happening right now," he said. "It's just astronomical, what it's going to cost us compared to what our budget actually is."
"It's that you can't afford not to," he added. "But you can't afford to."
---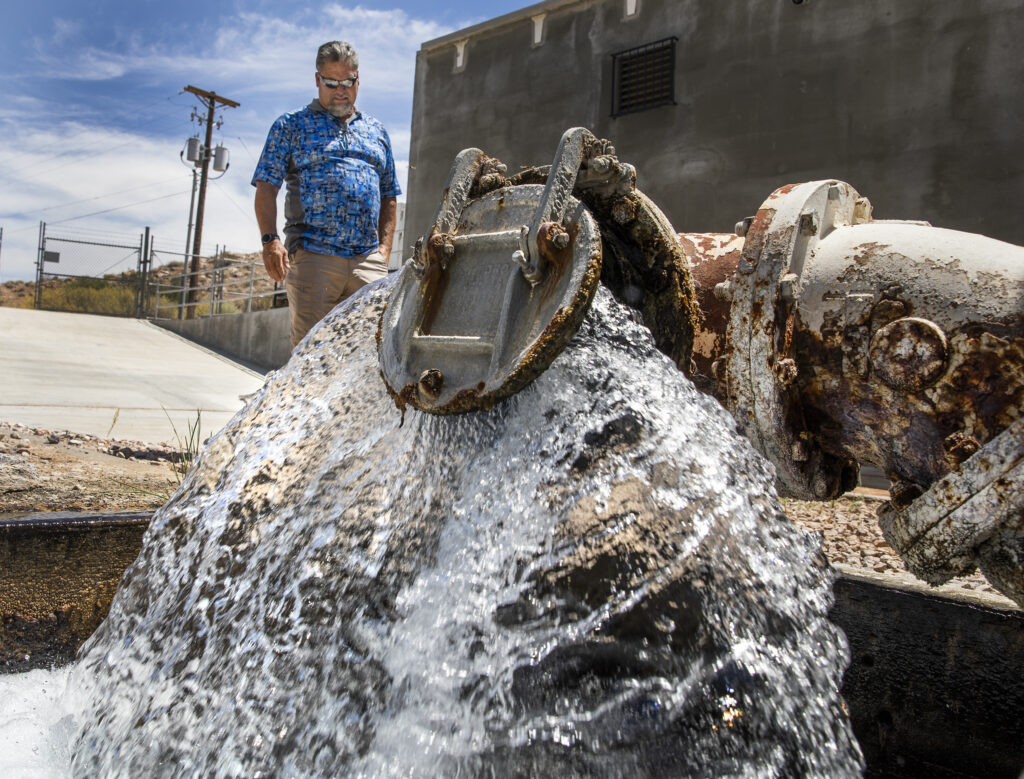 ---
Part III of this series, "Cutting Back," will examine possible solutions under the law.
This story was supported by a grant from The Water Desk, an independent journalism initiative based at the University of Colorado Boulder's Center for Environmental Journalism.